Panda Express – Delicious Foods, Compassionate Culture
Hungry for some great Chinese-American fast food?  Head on over to Panda Express. Not only will they give you delicious food, they will offer you an opportunity to help the kids at Duke Children's.  In 2021, our 6 locations raised an amazing $76,137 for our patients just by asking customers to make a donation.  The culture at Panda is to help, and that is what they do.   
Did you know that Duke Children's is home to one of the largest pediatric heart centers in the US – and is the largest in North Carolina?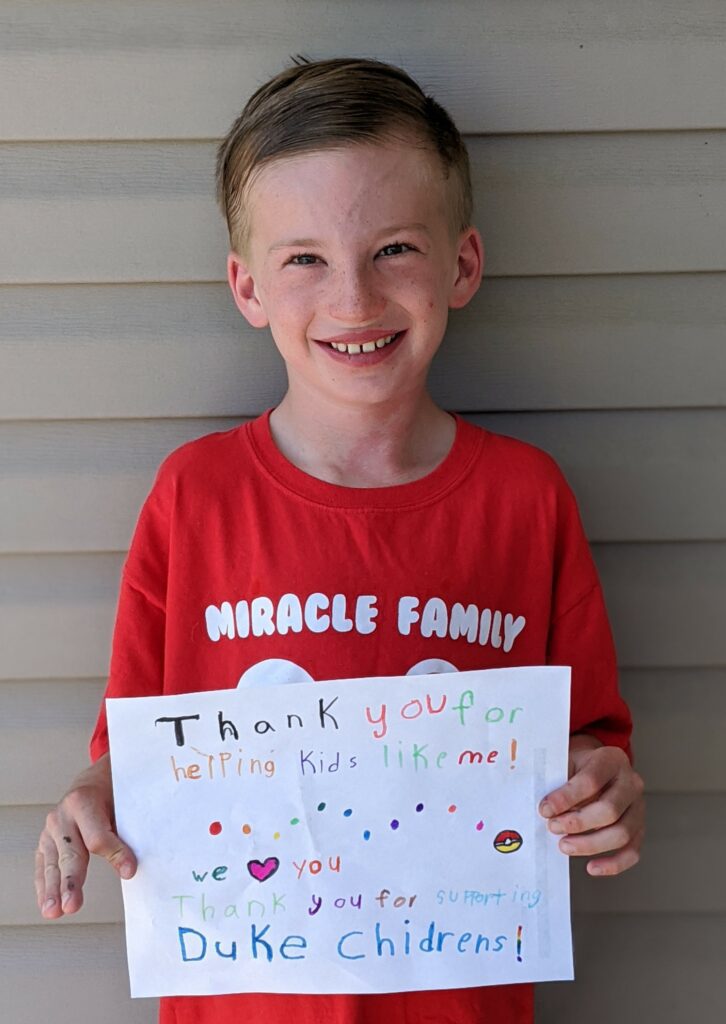 Contributions made through the Panda Express partnership with Children's Miracle Network Hospitals are a lifeline to kids like Jackson.  They help provide critical funding to advance treatment options, seek cures and ensure a child-friendly environment in our clinics and inpatient space. Thank you Panda, and thank you to all our wonderful supporters for making a difference!